HOW LOUDER.ONLINE INCREASED ROYAL WOLF'S ORGANIC TRAFFIC BY 54% IN JUST SIX MONTHS
Royal Wolf is Australia's largest container provider, with a product range that spans shipping, freight, dangerous goods, defence, accommodation, self storage and more.
The company has been in business for more than 20 years.
Challenges
When Royal Wolf approached Louder.Online, they were already ranking on the first page of Google for a handful of their primary keywords – but the site still wasn't getting enough traffic to drive sales.
The site had a reasonably strong backlink profile, making their ranking challenges all the more frustrating.
To continue growing, the company needed a partner who could help them dominate their niche, capture the most lucrative phrases in the industry and ensure they would continue to rank for years to come.
Unsustainable tactics weren't a viable option and the company was careful to choose a partner they knew they could trust with an established domain and brand.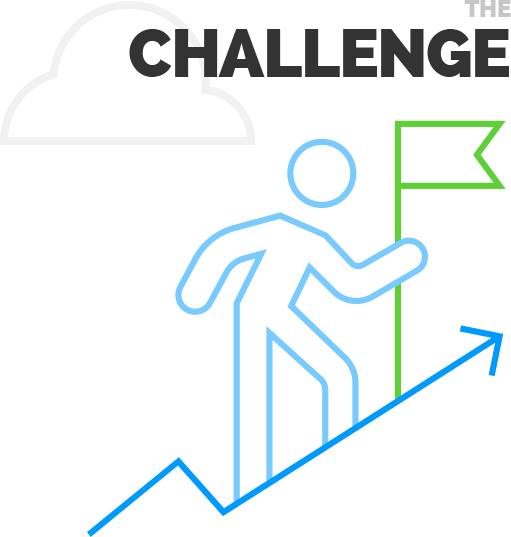 Solutions
To find out why Royal Wolf wasn't ranking as well as they could be, we conducted a detailed analysis of their onsite content, information architecture, technical site elements, backlink profile and competitive landscape.
We quickly discovered a large number of pages with duplicate metadata; low-hanging opportunities that the company could capitalise on.
We immediately created unique metadata for every page, and results came quickly.
Not content to rest on our laurels, we conducted a full content gap analysis and found several new keyword phrases for both individual products and specific customer needs that would drive relevant traffic with a high probability of converting into a customer.
We then built out optimised content to capture rankings for them.
In addition, we worked with Royal Wolf's internal team to devise a content strategy for the company blog with a focus on driving social engagement and linking opportunities back to Royal Wolf.
We then built out a comprehensive content marketing program to distribute and amplify the content through multiple channels, turning the company blog into a legitimate source of leads and traffic that drove thousands of additional visits to the website every month.
THE RESULT
In just six months our team was able to INCREASE Royal Wolf's TRAFFIC BY OVER 54%.
PROJECT DETAILS
Delivering Results
Better still, our expanded keyword targeting, optimised content and ongoing content marketing efforts helped move more than 193 keywords into number one positions and earn the site over 321 top 3 rankings for both long-tail and high priority keywords.
The site continues to rank well and build on the foundation we helped to establish.
54%
INCREASED IN ORGANIC TRAFFIC OVER 6 MONTHS
190+
NUMBER ONE RANKINGS IN GOOGLE
162%
INCREASE IN REFERRING DOMAINS
CLIENT'S REVIEW
Louder.Online is the best SEO agency I've ever worked with. They're real experts in what they do, and incredibly easy to work with. Put simply, Louder.Online delivers.
Louder.Online is the best SEO agency I've ever worked with. They're real experts in what they do, and incredibly easy to work with. Put simply, Louder.Online delivers.

Jussi Koskinen
Co-Founder, Swap.com
The team from Louder.Online are always engaged, always looking for opportunities to improve performance and are pro-active in identifying opportunities and methods for applying them. Their passion for success is contagious and will drive your business forward. You will get world-class advice that is practical and applicable and that will deliver meaningful results to your business. The adage 'work smarter, not harder'? Working with Louder.Online is smarter.
Daniel Wright
Chief Digital Officer, Tyreright
I've worked with Louder.Online across several projects and every experience has exceeded my expectations. I'd have no hesitation in recommending Aaron and the team to anyone.

Will Blunt
Strategic Advisor