HOW LOUDER.ONLINE HELPED SALESFORCE DRIVE
30% MORE TRAFFIC
Salesforce is an American cloud computing company headquartered in San Francisco, California.
They're the innovative team behind the world's number one
Customer Reputation Management platform.
Challenges
When Salesforce approached Louder.Online, their problem was twofold:
First – and most urgently – the company had experienced a sudden, enormous and mysterious loss in traffic from Google, costing them tens of thousands of visitors and rankings.
They needed a team capable of diagnosing and solving the problem as quickly as possible to minimise losses.
The company was also in need of a team who could help them audit and organise the content on their site.
They needed to know which content – across the hundreds of thousands of pages on their site – performed best in terms of traffic, lead generation and brand image, and which content was simply taking up space and should be archived.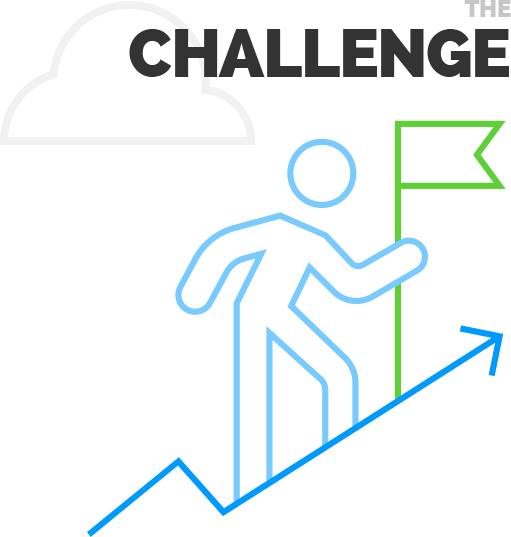 Solutions
To analyse hundreds of thousands of pages at scale, we used big data analysis tools that we developed in-house to collect and compare:
Analytics and traffic data
Social metrics (Likes, shares, etc.)
External links
Internal links
THE RESULT
The site was reinstated to search results and saw an INCREASE OF 30% BACK TO THE DEVELOPER BLOG VIRTUALLY OVERNIGHT, BRINGING HUNDREDS OF THOUSANDS OF VISITORS BACK TO THE WEBSITE.
PROJECT DETAILS
Delivering Results
The reconsideration request was successful upon first submission – something virtually unheard of in the industry.
In addition, because of the comprehensive content audit we conducted, Salesforce was able to archive an enormous amount of old, unused and underperforming content and instead focus their effort on the content driving real returns.
This renewed focus and reduced strain increased blog visits even further, to the tune of tens of thousands of visitors per month.
30%
INCREASED IN TRAFFIC TO THE SALESFORCE DEVELOPER BLOG
50,000+
NEW VISITORS TO THE BLOG ACROSS THE CAMPAIGN
CLIENT'S REVIEW
Louder.Online is the best SEO agency I've ever worked with. They're real experts in what they do, and incredibly easy to work with. Put simply, Louder.Online delivers.

Jussi Koskinen
Co-Founder, Swap.com
The team from Louder.Online are always engaged, always looking for opportunities to improve performance and are pro-active in identifying opportunities and methods for applying them. Their passion for success is contagious and will drive your business forward. You will get world-class advice that is practical and applicable and that will deliver meaningful results to your business. The adage 'work smarter, not harder'? Working with Louder.Online is smarter.
Daniel Wright
Chief Digital Officer, Tyreright
It's hard finding quality people in the SEO space. Many companies look the same on the surface but once you pay them you realise they don't know what they're doing. Louder.Online are one of the few SEO agencies that have delivered strong results over a long period of time, highly recommend them.

Ray Corcoran
Digital Marketing Speaker
Louder.Online are experts in their field when it comes to SEO and Content Marketing. Aaron is a thought leader in the space and has achieved some amazing results with his cutting edge strategies. If you want to stay ahead of the pack with the latest strategies, I would highly recommend getting in touch with Louder.Online.

Michael Crump
National Marketing Manager, UpSkilled
Aaron and his team are nothing short of excellent. They talk the talk, and walk the walk. Cutting through much of the noise and hype, Louder get to work with the bread and butter of internet marketing, and do it very well.
Tomer Garzberg
CEO & Founder at GRONADE
I've worked with Louder.Online across several projects and every experience has exceeded my expectations. I'd have no hesitation in recommending Aaron and the team to anyone.

Will Blunt
Strategic Advisor